Philip M. Alberti

, PhD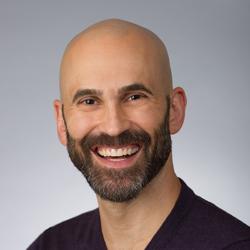 Founding Director, AAMC Center for Health Justice
Philip founded the AAMC Center for Health Justice as the natural next step in a career focused on eliminating inequities in health and health care.
He also currently serves as the AAMC's senior director of health equity research and policy. His previous roles included leading health equity research and evaluation efforts alongside community partners in New York City for the NYC Department of Health and Mental Hygiene and working as a graduate research assistant with Columbia University and the National Center for Children in Poverty.
His two decades of professional experience have nurtured a long-standing passion for researching, implementing, and evaluating systems and policies that can help every community have an equitable chance to thrive. As the founding director of the Center for Health Justice, Philip is developing efforts to build true community collaborations and an aligned agenda for better health throughout the country. This work is fueled by the strong belief that solutions to health injustice exist within communities themselves and that the path to better health goes beyond medical care to working alongside partners across multiple sectors that impact our everyday lives.