Maternal death rates and inequities in the United States are high — and on the rise. 
According to the Centers for Disease Control and Prevention, the likelihood of death from pregnancy-related causes among birthing people who identify as Black, American Indian, or Alaska Native is two to three times higher compared to their White counterparts. Academic medicine has a unique role to play in the multisector collaborations needed to reverse these trends through policy, research, and action.
Our Approach
The AAMC is committed to a multipronged approach to avoid all preventable maternal deaths and improve maternal health and health equity around the country. The AAMC Center for Health Justice develops resources, convenes experts, and strengthens efforts around maternal health. Through equitable partnerships with communities, the center will work to understand the severity and complexity of maternal health inequities, advocate for policy solutions, and support innovative research for interventions to eliminate inequities that threaten the health and well-being of all birthing people.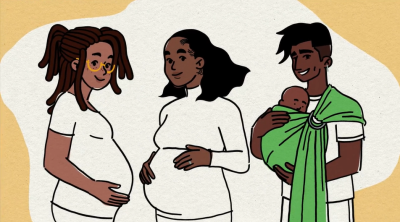 Foundations of Responsible NLP Use for Maternal Health Equity
A comprehensive guide to including the voices of women and birthing people in natural language processing research and clinical decision support tools. Watch the video and check out the foundations.
Foundations of NLP