Authentic partnerships are built on trust.
A long and ongoing history of mistreatment and abuse has fostered logical mistrust and distrust of the health care system and other institutions across diverse communities. Racism, classism, ableism, and other systems of oppression perpetuated by societal systems are not soon forgotten by the people they affect. Mis- and disinformation also play key roles. It's up to those institutions to work to demonstrate they are worthy of their communities' trust. Trust is the foundation of the community-driven, multisector partnerships necessary to create lasting health equity for all.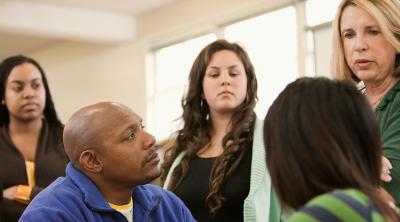 Start Here: The Principles of Trustworthiness Toolkit
The Principles of Trustworthiness Toolkit is the center's foundational ready-to-use framework and tools for organizations working to become trustworthy partners to their communities through humility, authenticity, intersectionality, and long-term commitment.
Learn More