Heather H. Pierce

, JD, MPH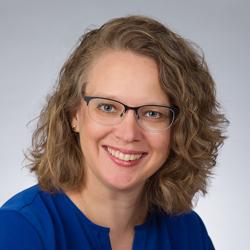 Heather joined the AAMC Center for Health Justice to promote health equity and health justice through federal regulations and national and local policymaking.
Heather is the senior director for science policy and regulatory counsel at the AAMC and the director of policy for the AAMC Center for Health Justice. She serves as the AAMC's leader for scientific regulatory issues in areas such as human subject protections; clinical research; conflicts of interest; research data-sharing; evidence-based regulation; diagnostic test development; and collaborations between industry, government, and academia in biomedical research. Heather is the subject matter expert for the AAMC's Forum on Conflict of Interest in Academe and for Convey®, the AAMC's global financial interest disclosure system.
During the COVID-19 pandemic, she has led the association on issues related to COVID-19 testing and regulatory aspects of vaccine and treatment development.
Heather currently serves on the board of directors for the Association for the Accreditation of Human Research Protection Programs and was previously the chair of the board of directors of Public Responsibility in Medicine and Research, where she has been a regular contributor to in-person programs and webinars for over a decade. She has published articles and commentaries in Nature, Science, the New England Journal of Medicine, JAMA, and the American Journal of Bioethics. She has served on committees, working groups, and task forces of national organizations, including the National Academies of Sciences, Engineering, and Medicine; The Pew Charitable Trusts; and the National Dialogue for Healthcare Innovation.
She received her law degree from NYU School of Law and her master's degree in public health focusing on health law from Boston University.