Funmi Makinde

, MPH, CHES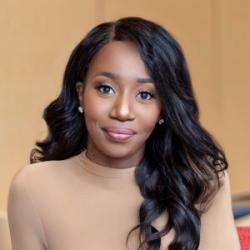 Health Equity Research Analyst, AAMC Center for Health Justice
In her role at the AAMC Center for Health Justice as a health equity research analyst, Funmi provides leadership for the AAMC CHARGE (Collaborative for Health Equity: Act, Research, Generate Evidence) forum and subject matter expertise on related research and policy initiatives, including the AAMC's maternal health portfolio and the AAMC Health Equity Call for Research.  
Funmi has previously held roles with the U.S. Department of Health and Human Services Office of Minority Health Resource Center and the American Public Health Association (APHA), where she spent time developing and evaluating capacity-building initiatives in partnership with community stakeholders across the country to reduce health disparities among racial and ethnic minorities. Funmi has also served as assistant editor for the APHA's American Journal of Public Health and, prior to that, was the lead project manager for community-based health interventions at the American Diabetes Association.  
Funmi is passionate about implementing programs, conducting analyses, and advocating for policies that address barriers to equitable health for all through innovative systems change. She is driven by her personal philosophy that fundamentally, we are all only as healthy as the least healthy person in our communities.