Almeta E. Cooper

, JD
National Manager for Health Equity, Moms Clean Air Force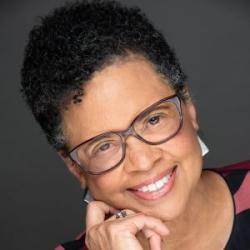 Almeta is an attorney and community leader who works to protect clean air and the health of children.
Almeta is an executive, board member, and attorney with an extensive network. She is a valued leader, manager, collaborator, and team member in any setting. Almeta combines her people skills, thought leadership, and substantive knowledge to actively engage with trending, prevailing issues. She is a national manager for health equity for Moms Clean Air Force, whose mission is to protect clean air and the health of children. On behalf of its one million members, she leverages meaningful stakeholder engagement to impact health equity policies and campaigns. 
Almeta's career has included service as an executive advisor and coach for The AECooper Group and service at Morehouse School of Medicine, the Ohio State University Wexner Medical Center, the Ohio State Medical Association, and the American Medical Association. She received her law degree from Northwestern Pritzker School of Law in Chicago and holds a bachelor of arts degree in German from Wells College in Aurora, New York.