Phylicia N. McCalla

, DrPH, MPH
Director of Operations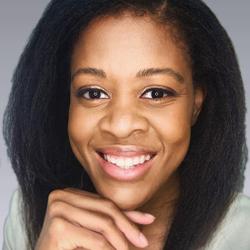 Phylicia is a public health leader who is passionate about protecting and promoting the health of people and communities.
Phylicia joined the AAMC in October 2021 and serves as the Director of Operations for the Center for Health Justice. She is responsible for the functioning of the center's internal processes and works to ensure a culture of engagement, contribution, and collaboration. She is a member of the center's strategy team, helping co-develop the center's goals, products, processes, and evaluation.
Phylicia is a public health leader with extensive experience in leading teams toward organizational goals and objectives. She brings over 10 years of health care experience with a focus on operations, population health management, executive administration, project management, and performance improvement. In previous roles, Phylicia has defined and delivered prioritized strategic initiatives at medical institutions including Cleveland Clinic, Children's National Hospital, and University of Pittsburgh Medical Center (UPMC).
Phylicia received her Doctor of Public Health degree from Johns Hopkins Bloomberg School of Public Health, her Master of Public Health degree from the University of Pittsburgh, and her Bachelor of Arts degree from the University of Pennsylvania. In 2021, she was inducted into the Delta Omega Public Health Honorary Society, Alpha Chapter.