Daria C. Grayer

, MA, JD
Director of Policy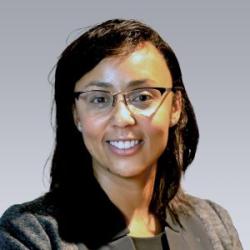 Daria is committed to advancing health justice through regulations and policies that redress health inequities.
Daria is the director of science policy and regulation at the AAMC and director of policy for the Center for Health Justice. She specializes in policy, regulation, and health equity issues impacting the biomedical research enterprise, including conflicts of interest, protection of human subjects, clinical trial diversity, and strategic public-private partnerships. Daria is committed to building meaningful community partnerships to collectively advance health care and health justice through promoting evidence-based regulation and policies that redress health inequities.  
Prior to joining the AAMC, Daria served as a law clerk to the chief administrative judge for the Baltimore City District Court and a clinical bioethicist for MedStar Health in Washington, D.C., where she was one of the first full-time bioethicists employed by a U.S. hospital system. She currently serves on the advisory board for Global Kids, a nonprofit organization that fosters academic achievement and global competency for youth from underserved communities in New York and Washington, D.C. Her interest in community service also extends to her service with The Governor's Academy.  
Daria received her law degree from the University of Maryland Francis King Carey School of Law as a leader scholar and completed her master's degree in philosophy and bioethics at Howard University as a presidential scholar. She earned her bachelor's degree in philosophy and English from Spelman College.