Carla S. Alvarado

, PhD, MPH
Director of Research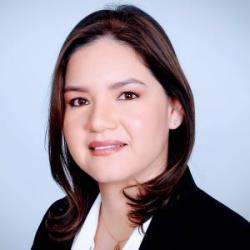 Carla leads the center's research portfolio to inform policies and action that address health inequities.
As director of research, Carla ensures the quality of research and the application of asset-based and intersectionality frameworks to the center's research to inform policies and actions that address health inequities.
Carla's expertise ranges from health policy, public health, and population health to intersectionality and health equity. She has previous experience in industry, government, academic, and nonprofit settings that include entities like Evernorth; the National Academies of Sciences, Engineering, and Medicine; and the Office of the National Coordinator for Health Information Technology. Across these settings, Carla has championed, operationalized, and implemented diversity, equity, and inclusion activities as well as projects focusing on health equity.  
Carla obtained a doctoral degree in public health with a focus on health policy from Oregon State University College of Public Health and Human Sciences. Her dissertation delved into quantitative application of the intersectionality framework to investigate disparities in health outcomes and health care utilization patterns. Carla earned a master's in public health with a focus on management, policy, and community health from the University of Texas Health Science Center at Houston School of Public Health and a bachelor's degree in political science from the University of Texas at El Paso.