Karey M. Sutton

, PhD
Director of Research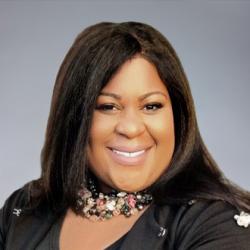 Karey is committed to developing and promoting evidence-based solutions that will eliminate inequities in health and health care.
Karey is the director of research for the AAMC Center for Health Justice. She also serves as the AAMC's director of health equity research workforce. Prior to joining the AAMC, she was a postdoctoral fellow at the University of North Carolina at Chapel Hill School of Medicine's Center for Genomics and Society.
Over the last eight years, Karey has led AAMC CHARGE (Collaborative for Health Equity: Act, Research, Generate Evidence), developed resources to help teaching hospitals partner with communities to address health injustice and community health needs, and worked with internal and external stakeholders on efforts to minimize health and health care inequities in maternal health.
As the director of research, she is committed to and passionate about demonstrating the importance of bidirectional learning from community stakeholders and the value of working through a social justice and health equity lens to solve community challenges. Recognized as a 2020 National Minority Quality Forum 40 Under 40 Leader in Minority Health, Karey's commitment to health justice spans beyond the research. She is highly involved in local community efforts such as tutoring youth from Washington, D.C., public schools, serving on the Prince George's County Healthcare Action Coalition, and providing grant assistance for local community-based organizations.
She has degrees in chemistry and classical civilization from Howard University and earned her PhD in science and technology policy from Virginia Tech.